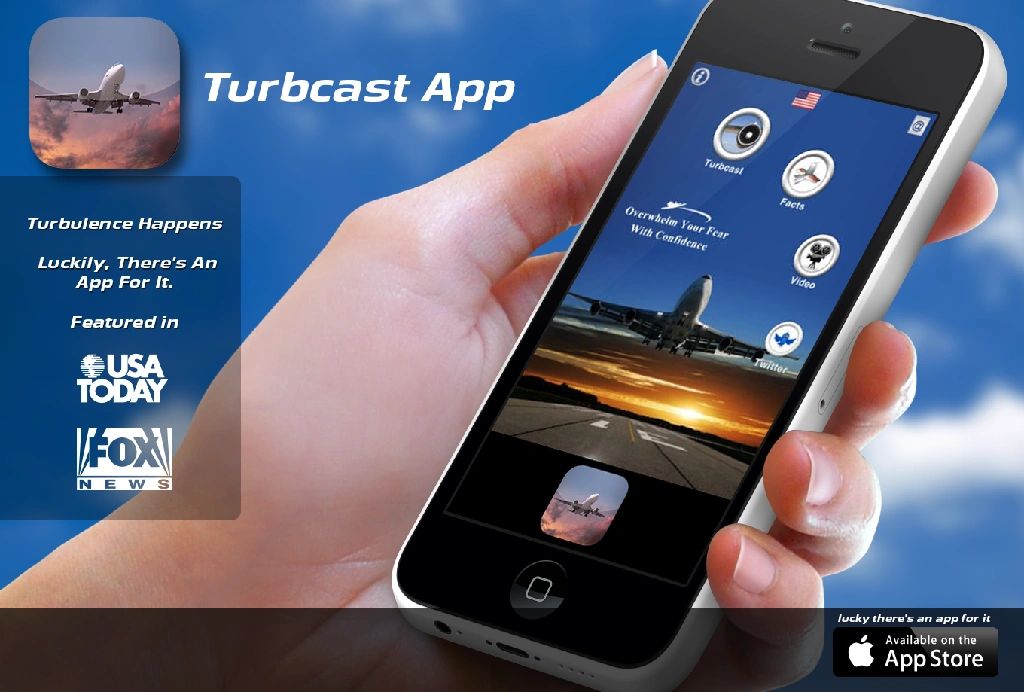 Turbulence Happens! Luckily, there's an app for that. Whether it's called air pockets or bumps, this app will unlock the mystery about turbulence. It's designed for any traveler or people with a mild case of fear of flying. Turbcast is simply the best fear of flying app out there that's simple to use & cost effective.

What The Media Are Saying......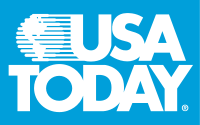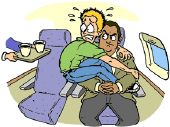 Turbcast app is like having your own personal airline pilot come with you on you next flight. What if there is a way to know in advance before you arrive at the airport whether your flight will be smooth? What if you knew that the only turbulence you need to worry about was the first five minutes after takeoff? By knowing what to expect, it can help you be mentally prepared for turbulence. Likewise, if your flight is forecast to be smooth skies it can provide you greater relieve too. Lack of control & understanding of turbulence gives travelers anxiety. The app is a great supplement with other fear of flying programs.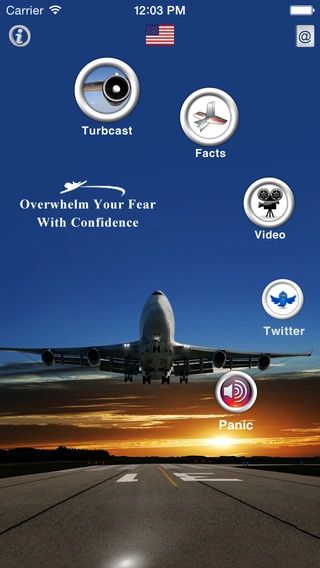 ©™
Benefits Of This App?

Determine if your flight will encounter turbulence
Allows you to be mentally prepared

Great for anyone who travels

Self-help tips, videos & text available in 4 languages
Facts about the different types of turbulence

See thunderstorms as pilots see it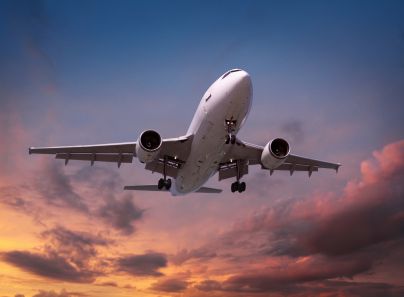 How It Works?

Simply enter airport three letter identifier

Enter time & specify time zone

Wait for your results
Turbcast only works within the USA & territories, Western Europe, Mexico, Canada, Trinidad, Cuba, Dominican Republic & St Lucia. Look for International versions in future updates. Turbcast works on Apple I-Phone & I-Pad. Follow us on Twitter, or Facebook @ flyinganxiety.

So don't lose any more sleep over your next flight.
With Turbcast, you can overcome your fear with confidence.
Rated the top 10 Travel App by MainStreet.com
Screen Shots
Watch Video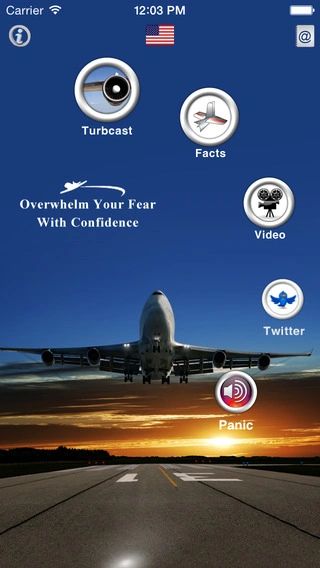 ©
Turbcast is currently available in Itunes:
Thank You For Visiting
For Media Kit:
Go to
www.simplustg.com